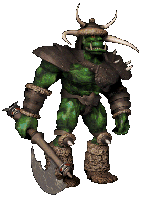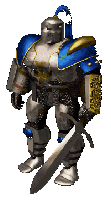 Welcome to Aragorn and Natedog's War2 Page!
Hello and welcome to Aragorn and Natedog's WarCraft2 homepage. Here you will find strategies, files, PUDs, stories, unit descriptions, and many other things. There's even a comparison between orcs and humans. Remember that the page is under construction. If you can't find something you want, we probably haven't added it yet, so you should check back in a few days.

Have fun and be sure to sign the guestbook!
---
LATEST NEWS (4-8-00):
From Aragorn:
I regret to announce today that Aragorn and Natedog's War2 site will no longer be updated, effective today. Due to a loss of interest on both our parts, as well as a steep drop in the amount of free time we have available, we will no longer be able to post updates to this page. I know it seems like we never updated it anyway, but now we are making it official. The page will remain up, and we will still respond to emails, but we have no plans to make any more additions or revisions to this page. This could possibly change sometime in the future, but for now we officially are stopping all work on this page. We appreciate your visits over the last few years As I said before, everything on the page will remain in the same place, but it will no longer be updated. This includes the guestbook but not the forum (the forum is automatically maintained, while the guestbook requires effort on our part to update. Yeah, we probably should have gotten an automatic one, but unfortunately it's too late now.) If you would like a site that has been keeping up with the current information, try Warcraft Forever. Again, thank you for your visits, and we hope that we have managed to improve your Warcraft II experience.
---
---


You are peasant number
to visit the gold mine since July 11, 1998.
This page is still under construction, so check back every so often to see what's new!.
Final update April 8, 2000 at 7:00 PM EST.
First posted July 11, 1998 at 9:00 PM EST.
---